WHY WORLD SYNTECH DELIVERY MANAGEMENT SYSTEM ?
Increase Operational Efficiency
Manage order, customer, delivery task, transaction with less effort and time,thus increase efficiency and reduce cost.
Increase Customer Satisfaction
Customers have better experience by using the web App to book order, track transaction and delivery status.
Better Driver Experience
Empowering drivers or agents with mobile app to facilitate their delivery task and ship faster.
DELIVERY MANAGEMENT SYSTEM / End-Customer Portal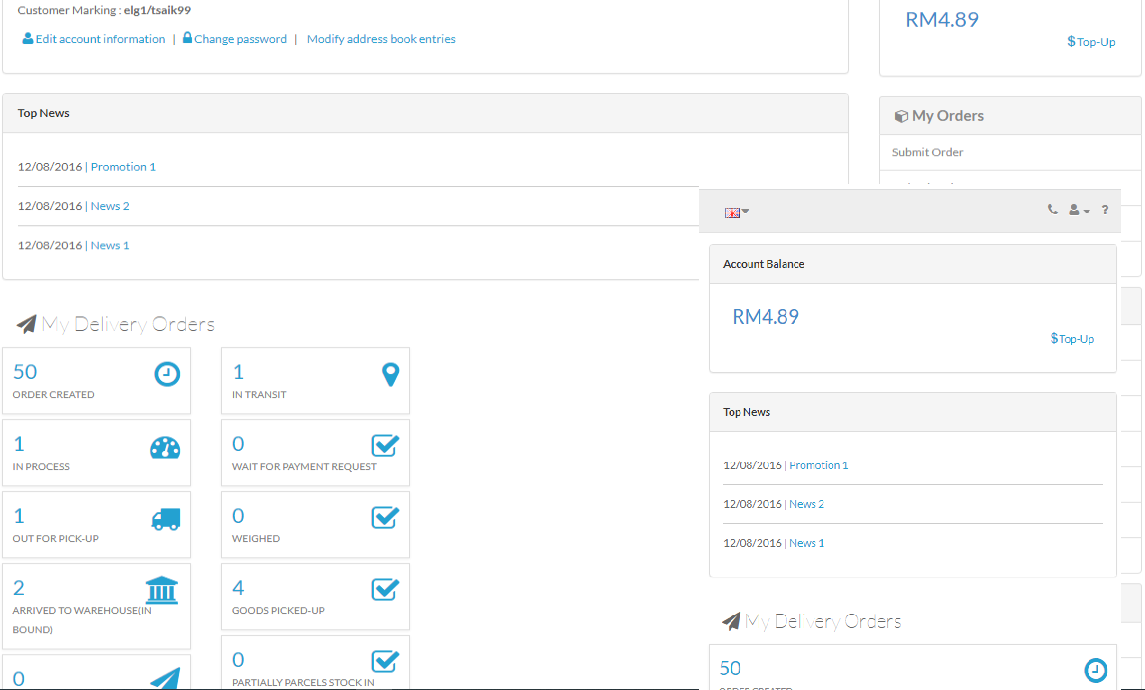 Customer portal for customer to manage their account and delivery order
DELIVERY MANAGEMENT SYSTEM / BACK-END
Admin or Operators can manage the master data through back-end.
Driver App
Delivery personnel equipped with driver app that installed in their smart phone or PDA device, providing them accessibility to all data regarding the task assigned, order details,customer details and route navigation to delivery the orders.
Seamless integration
Integration with your existing enterprise system or external courier company system to sync orders and customers data. Our delivery management system provides multiple APIs to make integration easily.All the APIs are well documented.
Analytical reports
By referring to multiple comprehensive reports on orders,sales, customers, and drivers presented in tabular and graphical format, management can have overview on the sales result and operation and make decisions from the report analysis.
Real time update and tracking
Back-end admin and users can know where your drivers are all the times, and the route they are having to ensure they handle the job efficiently. Order status will be updated instantly whenever the delivery process reach the next stage. Operators need not to wait till the end of day for status update.
Route planning
With Google Map routing API integration, the system plan the route automatically for delivery job, reducing time and cost of planning manually and performing delivery task.
Manage fleet
Manage a fleet of drivers/delivery personnel for different depots/warehouses.drivers and vehicle information can be used to ensure delivery job carried out by suitable driver and vehicle.
Proof of delivery and proof of pickup
Capture and upload real time E-POD with signature,photos and remark with the driver App to avoid mistake happen while delivering.
Billing
Making invoice, receipt, credit note and debit note easily. Storing each payment and outstanding payment for each customers.
Localization
We provide third-party payment gateway integration(online banking/TNG e-wallets, credit cards) based on your requirement . The user interface supports multilingual. Default language are Mandarin and English, but the system is flexible to add more language if required.
Responsive User Interface custom design
The web Application layout is responsive (optimized for mobile phones and tablets). You may modify the design of the front-end via the live theme editor in the system. If you would like to have a unique design, we may provide our designer partners to make a unique design for you.
Support unlimited Depot/warehouse
Manage unlimited Depot or franchisees hub that involves in pick-up and delivery service. Transaction with every Depot or franchisees are well recorded.
Cloud based
Our delivery management system is cloud based SaaS, which mean you only need a browser to access all the System features any time, any where,without spending money for maintaining a server and time for software installation.
Dedicated support
Training and unlimited support. Our IT team will create a group in WeChat and WhatsApp dedicated for you to provide supreme support and maintenance services.
Free upgrade in life time
You will get free upgrade whenever the system is updated with new features.
Data Security
We provide free SSL and automated daily database back-up to ensure database integrity.
DELIVERY MANAGEMENT SYSTEM / DRIVER-MOBILE-APP
With driver Mobile App, driver has visibility on each job and order to be handled.
Driver can use different map(google map, Waze or Petal-map) for route navigation.
Handle problem shipment - driver mark and provide reason if delivery is unsuccessful so that operation can plan for next delivery.
Submit E-POD with signature, photos and remark after delivery completed.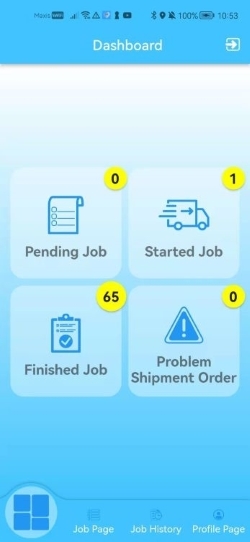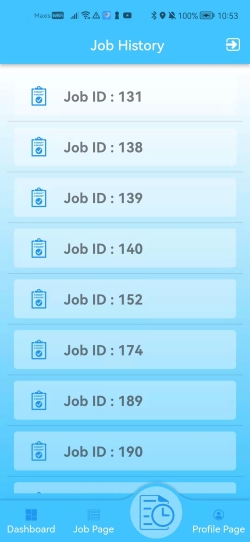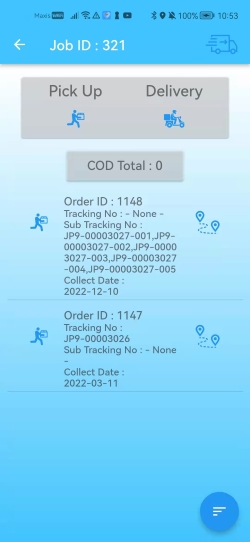 WORLD SYNTECH DELIVERY MANAGEMENT SYSTEM FLOW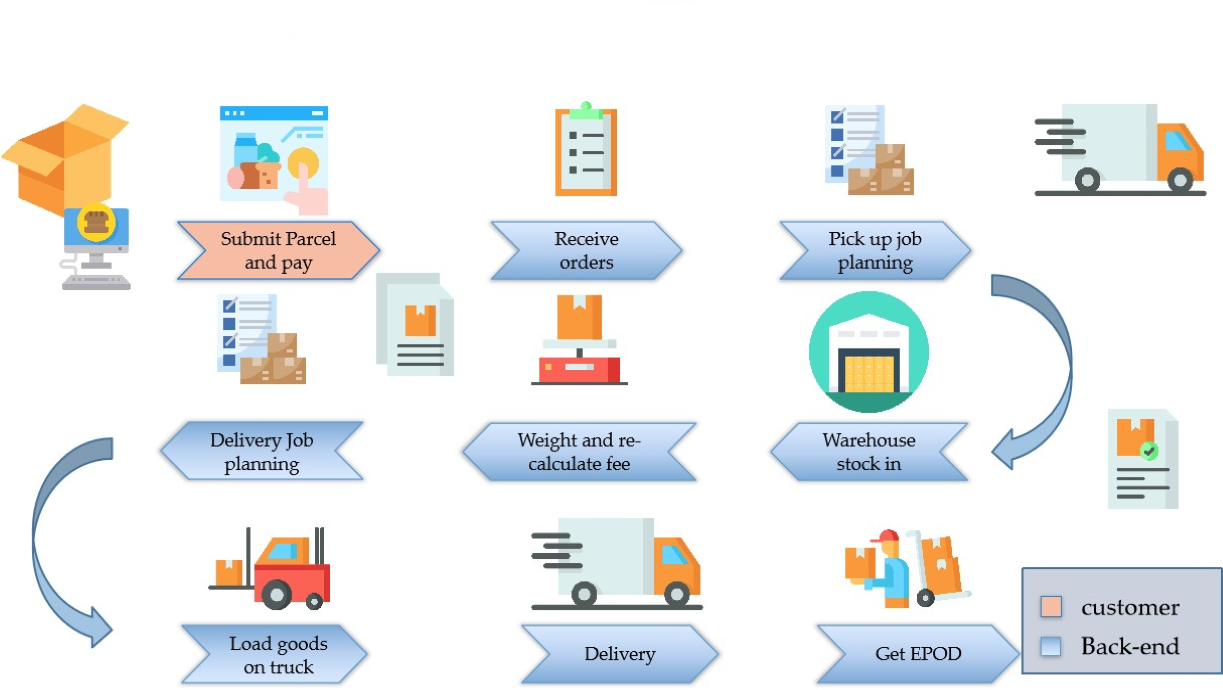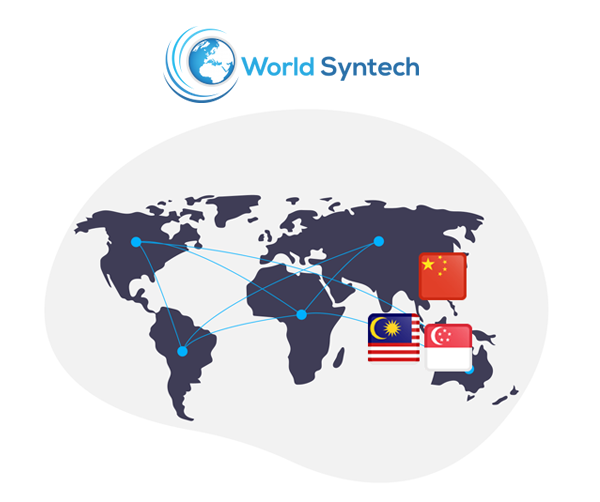 About Us
Experienced Team
World Syntech has many years of experience in the international logistics industry and has accumulated 8 years of experience in the development of logistics and warehouse systems. We are a group of IT professional that are passionate and experience in building innovative software solution with cutting-edge technology. There are currently more than 248 companies using our logistics and warehouses. system. We have participated in the research and development of multiple large-scale logistics management systems and the implementation of Taobao official shipping integration with Alibaba team.
Contact Us Now